In the Process of Building and Rebuilding...
The Forbes House Museum Charitable Trust is an independent 501 (c) (3) non-profit organization, established to ensure the preservation of the mansion, collections, and grounds at 215 Adams Street, Milton, MA. The collection is interpreted through tours, lectures, programs, exhibits and special events throughout the year. Donations to the Forbes House Museum Fund are tax deductible.
Forbes House Museum Fund Giving Levels
Houqua Society $10,000 and above
Lamqua Society $5,000 - $9,999
Porcelain Society $2,000 - $4,999
Silk Society $1,000 - $1,999
Jade Society $500 - $999
Tea Society $250 - $499
Rosewood Society $1 - 249
To make a donation online to the Forbes House Museum Fund, please click the button below.
Kindly consider adding an extra 3% to your donation to cover Paypal processing fees.
Or you can send a donation to the FHM Fund by mail. Please make your check payable to:
Forbes House Museum
215 Adams Street
Milton, MA 02186
Request information on volunteer opportunities at FHM by e-mail.
As we build greater momentum, your support is needed more than ever. If you have been a loyal donor to the Forbes House Museum Fund, we ask for your continued support. If you are new to our organization, we hope you will consider a first-time contribution.
Our organization has entered a second year of initiating new partnerships and reaching out to the community. For the first time, the Museum became an active member in both the Lower Mills Merchant Association and the Milton and Quincy Chambers of Commerce. In June, Dr. H. A. Crosby Forbes, founder of the Museum, and his sons, Robert and Douglas, contributed 40 works of art to the Museum's permanent collection, which includes art and artifacts from the China Trade.
In 2010/11, the Museum established other collaborative projects or began participating in the following organizations:
• Adams National Historical Park
• Massachusetts Historical Society
• Milton Academy
• Milton Historical Society
• Milton Public Schools
• Primary Source
In addition to building partnerships and relationships in the community, the Museum is embarking on an expansion of its exhibition space. Last year, the FHM Trustees and staff began renovation of the Museum's third floor, refurbishing two rooms, a modern kitchen and a room which became the director's office. In the coming months, the Museum plans to restore another third floor office space, thus accommodating the installation of new exhibits on the Museum's second floor. Among the works of art and artifacts given to the FHM by Crosby Forbes and sons, is a 19th century bedroom set once owned by James Murray Forbes, the Captain's son. The bedroom set will be put on exhibit in the original second floor master bedroom of the mansion; the adjoining master bathroom will also be restored and put on exhibition. Subsequently, the Lincoln Room, which now occupies the master bedroom, will be moved into a space across the hall, which is now the Museum's main office. The organization is presently soliciting estimates from contractors for the project and drafting a budget to complete the work. As in the case with ambitious endeavors such as this, the Museum will seek contributions, both large and small, from donors to off-set project expenses.

Highlights of the Fiscal Year
The Museum received a generous contribution of $75,000 from an anonymous donor in FY 2010/11. The funds were used to meet general operating expenses, staff salaries and health insurance fees. Additionally, a discretionary fund was created for the executive director with a portion of the funds, which paid for new office equipment, including two new computers, IT consultation and systems upgrade, fundraising software, new telephones, and a disaster relief kit (to protect the Museum collection in case of disaster). A lovely new brochure was designed and printed with discretionary funds as well as the design of a new website. Investment income improved slightly, and investments funds were not used in FY 2010/11, due to the anonymous contribution. New special events were introduced during this year, including the Ladies Summer Tea and the Victorian Egg Hunt, which show great promise in becoming important revenue generators for FY 2011/12.
Your donation will support all of these activities, and your generosity will encourage us to achieve even greater goals. Thank you for your generous support.
Forbes House Museum is Thankful to All its Supporters and Volunteers!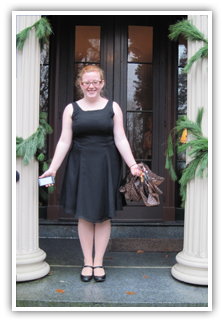 Foundation Support
Copeland Foundation
Milton Cultural Council
National Park Service, Northeast Region
Sholley Foundation
Forbes House Museum Special Event Sponsors
Candace Jans Aiello
Citizens Bank
Dolan Funeral Home
The Fruit Center
Flight Alarm Corporation
Meetinghouse Bank
E. Bradley Richardson
Mary and Ted Wendell
In-Kind Donors
Abby Park
Attleboro G.O.P. Lincoln Re-enactors
Birch Street Bistro
Blue Hill Brewery
Boston Belle Charters
Cedar Grove Gardens
Classic Shine Auto Fitness
Dancing Deer Bakery
Eagle Farm
Esprit Du Vin
Flat Black Coffee
Fontebonne Academy
The Fruit Center
Sofia Kathryn Coon
Galatea Fine Jewelry
Sarah & William Garrity
The Ice Creamsmith
Carolyn Kegler Designs
Stephen Kluskens
Lucinda Larson
Konditor Meister
Georgia & Richard Lee
Kathy Markell
Martignetti Wines
Deanna & Keith Martin
Tom Martinson
Milton Garden Club
Milton Amateur Garden Club
Milton Hospital
Milton Town Hall
Mrs. Jones' Soul Food
Navy Band Northeast
Niles Company
Woodwind Quintet
Old Town Trolley Tours
Pat's Pizza
Brian Resnick
Ken and Leslie Richardson
Joann Sacco
Amelia Sacco
Anthony M. Sammarco
Samuel Adams Brewery Company
Shaw's Supermarket
Sisters of Saint Joseph
Swank Audio Visuals
Christine Sullivan
Robin Tagliaferri
Mr.& Mrs. Robert Tagliaferri
Thayer Nursery
Mary & Charles Truslow
June Vernon
Vouros Pastry Shop
U.S. Sanitary Commission Boston Branch
The Wharf Restaurant
Diane Wight
Mr. & Mrs. Joseph Wright
Rebecca Wright
7th Tennessee Company G
22nd Massachusetts Volunteer Infantry
54th Massachusetts Volunteer Infantry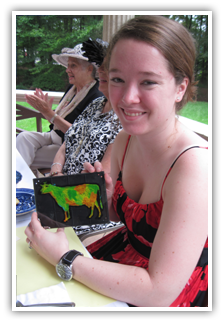 Forbes House Museum Volunteers
Janet Christensen
Annie Davis
Tom Donahue
Pat Dowling
Peggy Dray
Mary Ellen Geary
Nina Graves
Lucinda Larson
Kathy Markell
Kathy Morrill
Joe Moynagh
Annie Pratt
Allyssa Richardson
Ariel Richardson
Jillian Richardson
Ken Richardson
Leslie Richardson
Michael Richardson
Harry Robinson
Pat Suhrcke
Christine Sullivan
Joann Sacco
Forbes House Museum Docents
Jim Buckley
Jacqui Rossi Donlon
Sandy Downes
Olivia Meek
Ellen Power
Perry Russell
Joann Sacco
Ellen Schnurr
Margaret Sullivan
Patti Violette

Forbes House Museum Student Interns
Anna Childress, Milton Academy
Sofia Kathryn Coon, Curry College
Connor Fallon, Milton High School
Juwon Kim, Milton Academy
Andrew Larson, Washington University in St. Louis
Kate Mulvey, Milton High School
Amanda Pasko, Milton Academy
Charles Perkins, Milton Academy
Charles Sargent, Boston University High School
Katelisa Etienne, Pierce Middle School
Yamilay Etienne, Milton High School
.